Caption: Board of Trustees Minutes - 1896
This is a reduced-resolution page image for fast online browsing.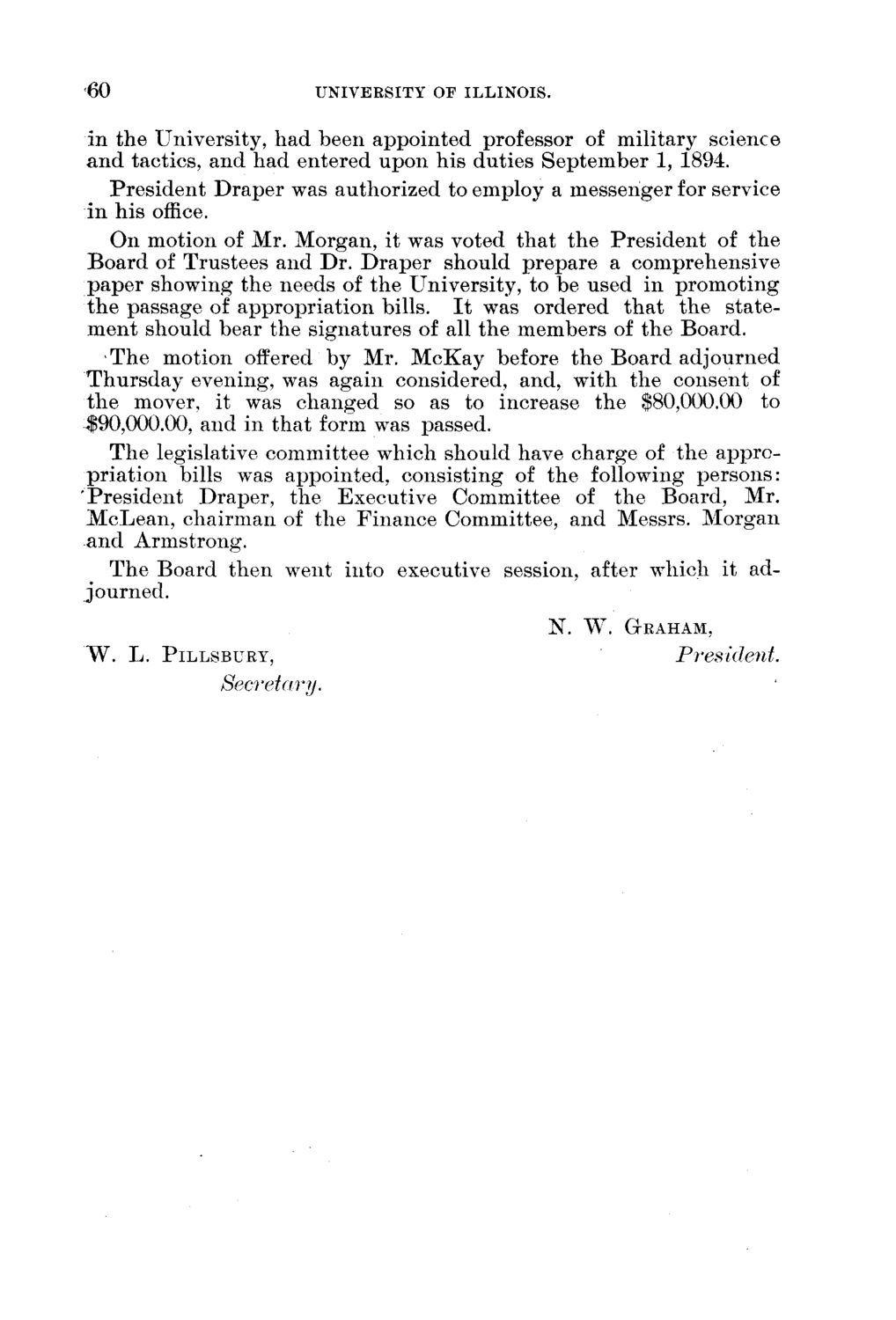 ---
EXTRACTED TEXT FROM PAGE:
60
UNIVERSITY OF ILLINOIS.
in the University, had been appointed professor of military science and tactics, and had entered upon his duties September 1, 1894. President Draper was authorized to employ a messenger for service in his office. On motion of Mr. Morgan, it was voted that the President of the Board of Trustees and Dr. Draper should prepare a comprehensive paper showing the needs of the University, to be used in promoting the passage of appropriation bills. I t was ordered that the statement should bear the signatures of all the members of the Board. • The motion offered by Mr. McKay before the Board adjourned Thursday evening, was again considered, and, with the consent of the mover, it was changed so as to increase the $80,000.00 to $90,000.00, and in that form was passed. The legislative committee which should have charge of the appropriation bills was appointed, consisting of the following persons: 'President Draper, the Executive Committee of the Board, Mr. McLean, chairman of the Finance Committee, and Messrs. Morgan and Armstrong. The Board then went into executive session, after which it adjourned.
N. W. GRAHAM,
W. L. PILLSBURY,
President.
Secretary.