Caption: Booklet - Illinois Day Celebration 1917
This is a reduced-resolution page image for fast online browsing.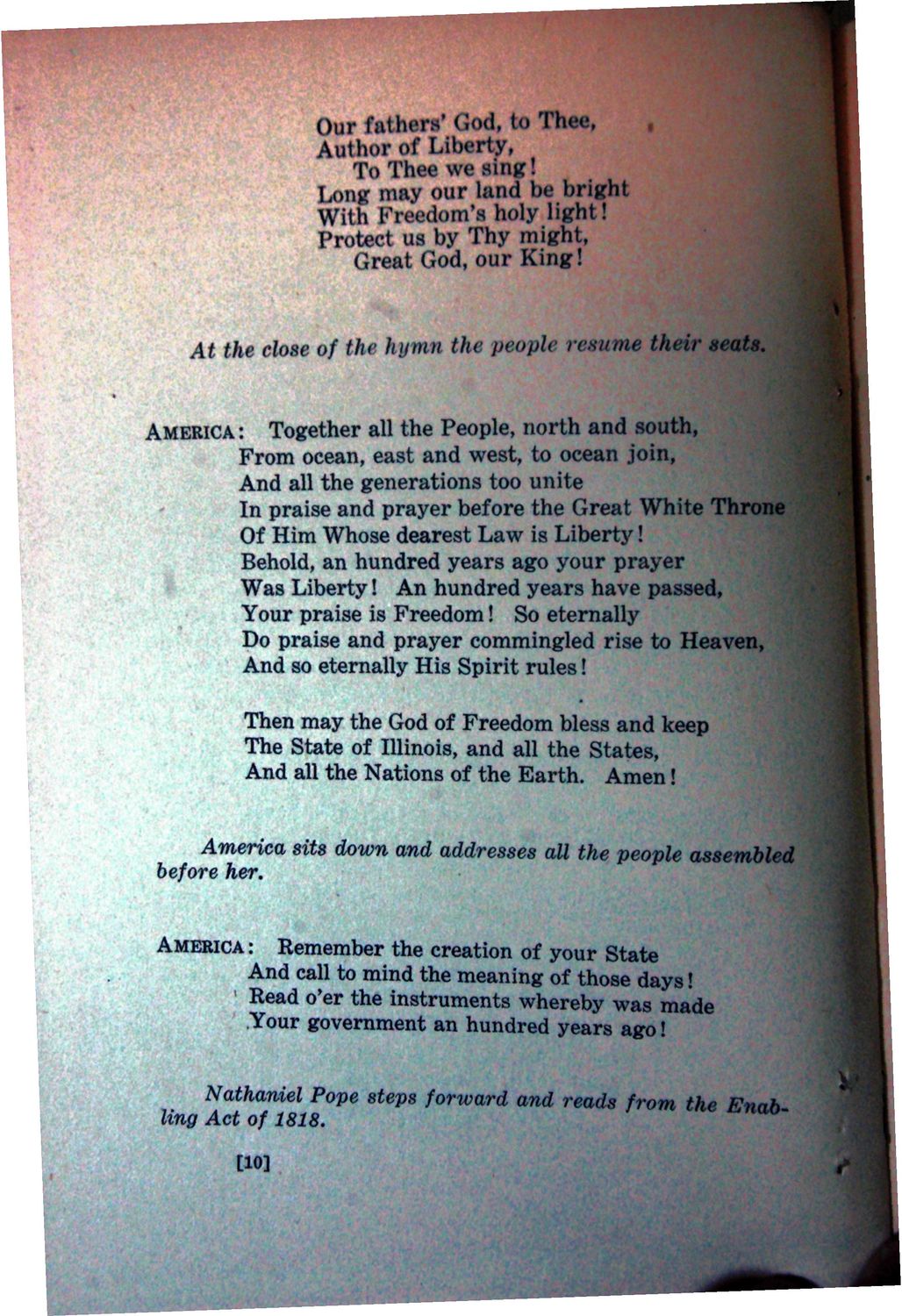 ---
EXTRACTED TEXT FROM PAGE:
Our fathers'God, Io Thee, Author of Liberty, To Thee we sing! Long may our land be bright With Freedom's holy light! Protect us by Thy might, Great God, our King!
At the close of the hymn the people resume their seats,
AMERICA :
Together all the People, north and south, From ocean, east and west, to ocean join, And all the generations too unite In praise and prayer before the Great White Throne Of Him Whose dearest Law is Liberty! Behold, an hundred years ago your prayer Was Liberty! An hundred years have passed, Your praise is Freedom! So eternally Do praise and prayer commingled rise to Heaven, And so eternally His Spirit rules! Then may the God of Freedom bless and h The State of Illinois, and all the States, And all the Nations of the Earth. Amen!
America sits down and addresses aU the people assembled before her
AMERICA :
Remember the creation of your State And call to mind the meaning of those days! 1 Read o'er the instruments whereby was made government
Nathaniel Pope steps forward and reads from the Enab.
Act of 1818.
[10]