Caption: Board of Trustees Minutes - 1992
This is a reduced-resolution page image for fast online browsing.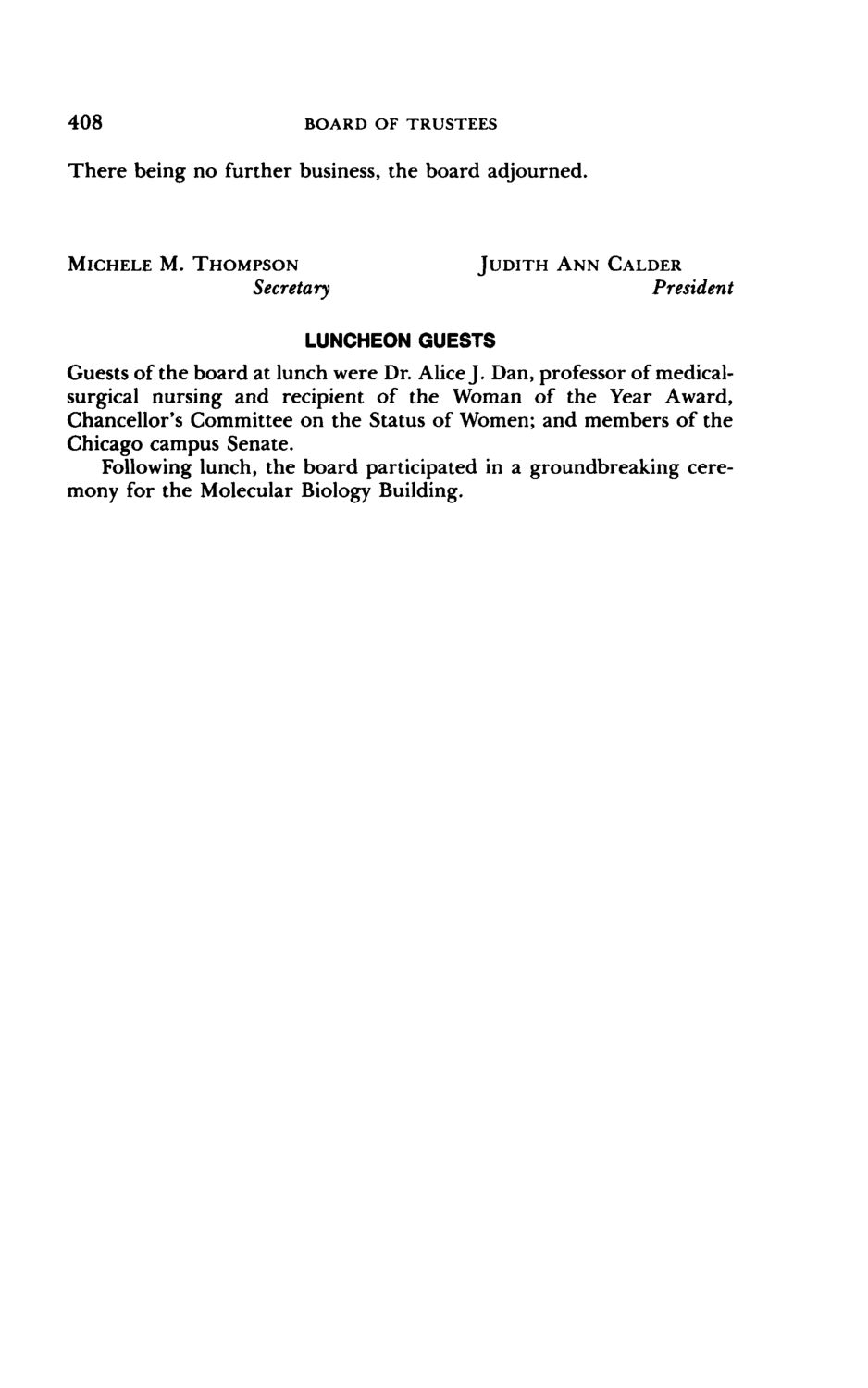 ---
EXTRACTED TEXT FROM PAGE:
408
BOARD OF TRUSTEES
There being no further business, the board adjourned.
MICHELE M. THOMPSON
JUDITH A N N CALDER
Secretary
LUNCHEON GUESTS
President
Guests of the board at lunch were Dr. Alice J. Dan, professor of medicalsurgical nursing and recipient of the Woman of the Year Award, Chancellor's Committee on the Status of Women; and members of the Chicago campus Senate. Following lunch, the board participated in a groundbreaking ceremony for the Molecular Biology Building.