Caption: Board of Trustees Minutes - 1896
This is a reduced-resolution page image for fast online browsing.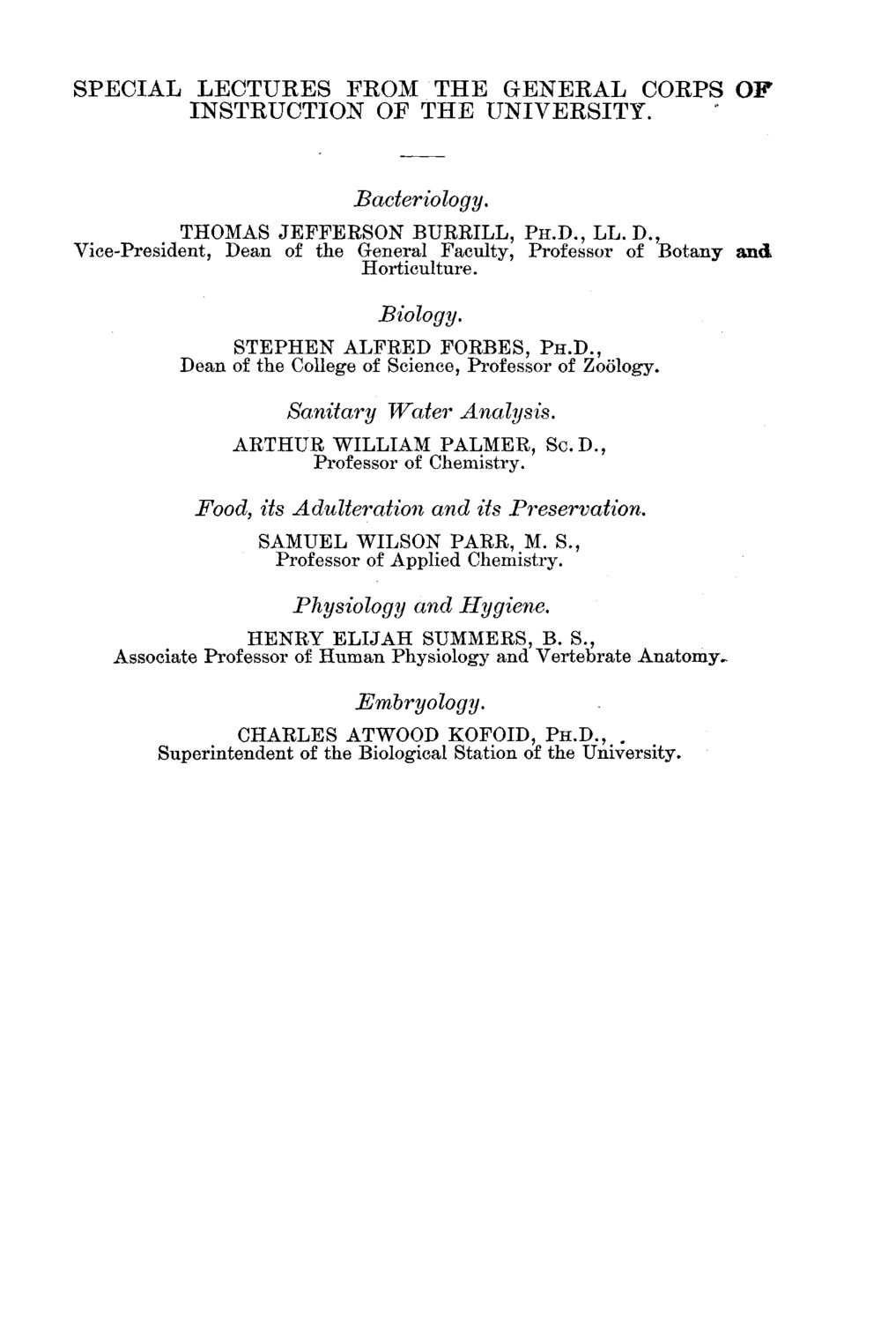 ---
EXTRACTED TEXT FROM PAGE:
SPECIAL LECTURES FROM THE GENERAL CORPS O F INSTRUCTION OF THE UNIVERSITY.
Bacteriology. THOMAS JEFFERSON BURRILL, P H . D . , L L . D . , Vice-President, Dean of the General Faculty, Professor of Botany and Horticulture. Biology. STEPHEN ALFRED FORBES, P H . D . , Dean of the College of Science, Professor of Zoology. Sanitary Water Analysis.
ARTHUR WILLIAM PALMER, Sc.D., Professor of Chemistry. Food, its Adulteration and its Preservation.
SAMUEL WILSON PARR, M. S., Professor of Applied Chemistry. Physiology and Hygiene.
HENRY ELIJAH SUMMERS, B. S., Associate Professor of Human Physiology and Vertebrate AnatomyEmbryology. CHARLES ATWOOD KOFOID, P H . D . , , Superintendent of the Biological Station of the University.