Caption: Book - Mining Engineering Overview (1913)
This is a reduced-resolution page image for fast online browsing.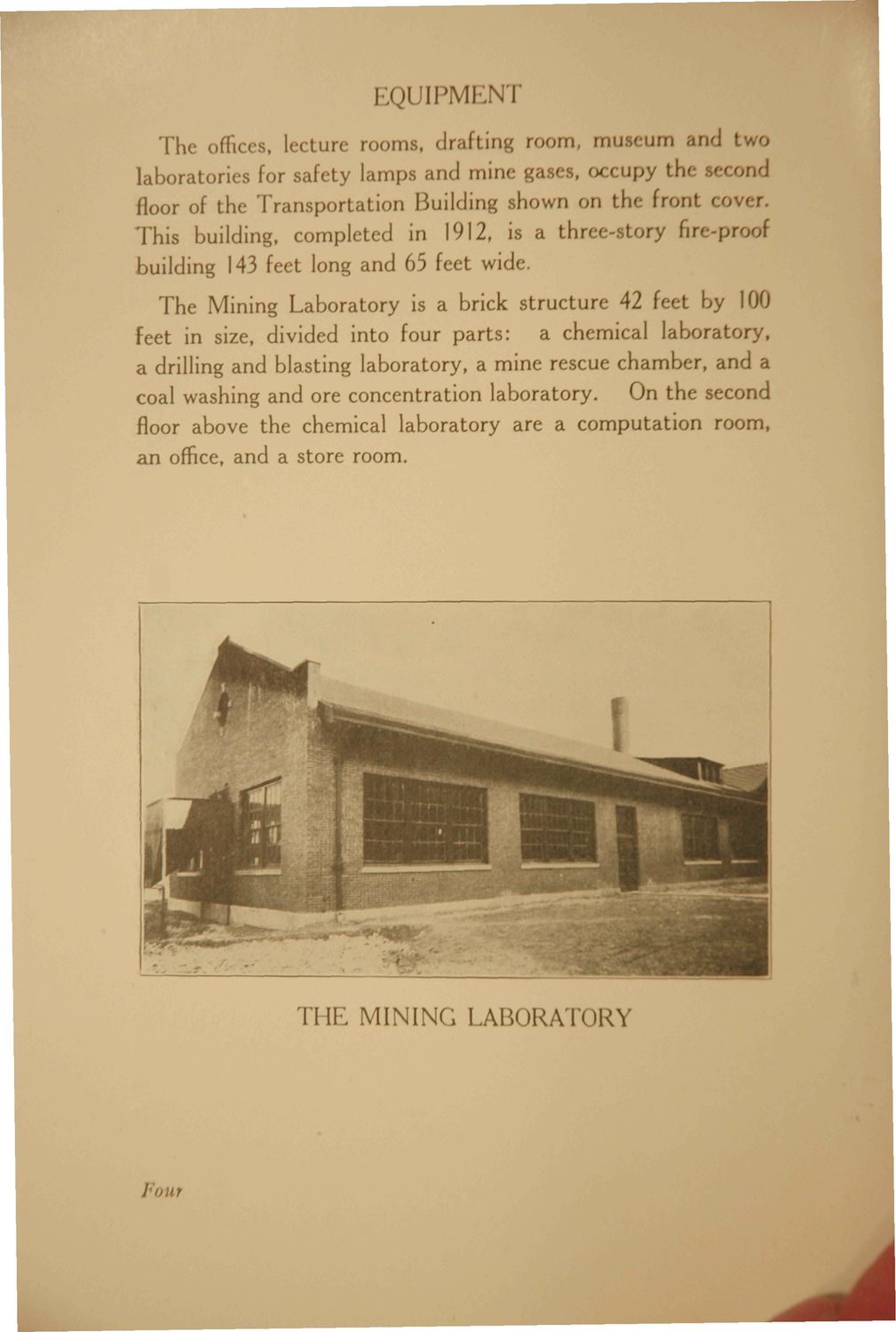 ---
EXTRACTED TEXT FROM PAGE:
EQUIPMENT The offices, lecture rooms, drafting room, rnu
< * : < :
im ai I two
floor of the Transportation Building shown on the front cov r. This building, completed in 1912, is a three-story fire-proof building 143 feet long and 65 feet wid The Mining Laboratory is a brick structure 42 U t by 100 feet in size, divided into four parts: a chemical laboratory, a drilling and blasting laboratory, a mine rescue chamber, and a coal washing and ore concentration laboratory. On the second floor above the chemical laboratory are a computation room, an office, and a store room.
*
i
»
m
r
T H E MINING LABORATORY
/ ut