Caption: Book - Overview of University of Illinois for Chicago Alumni (1926)
This is a reduced-resolution page image for fast online browsing.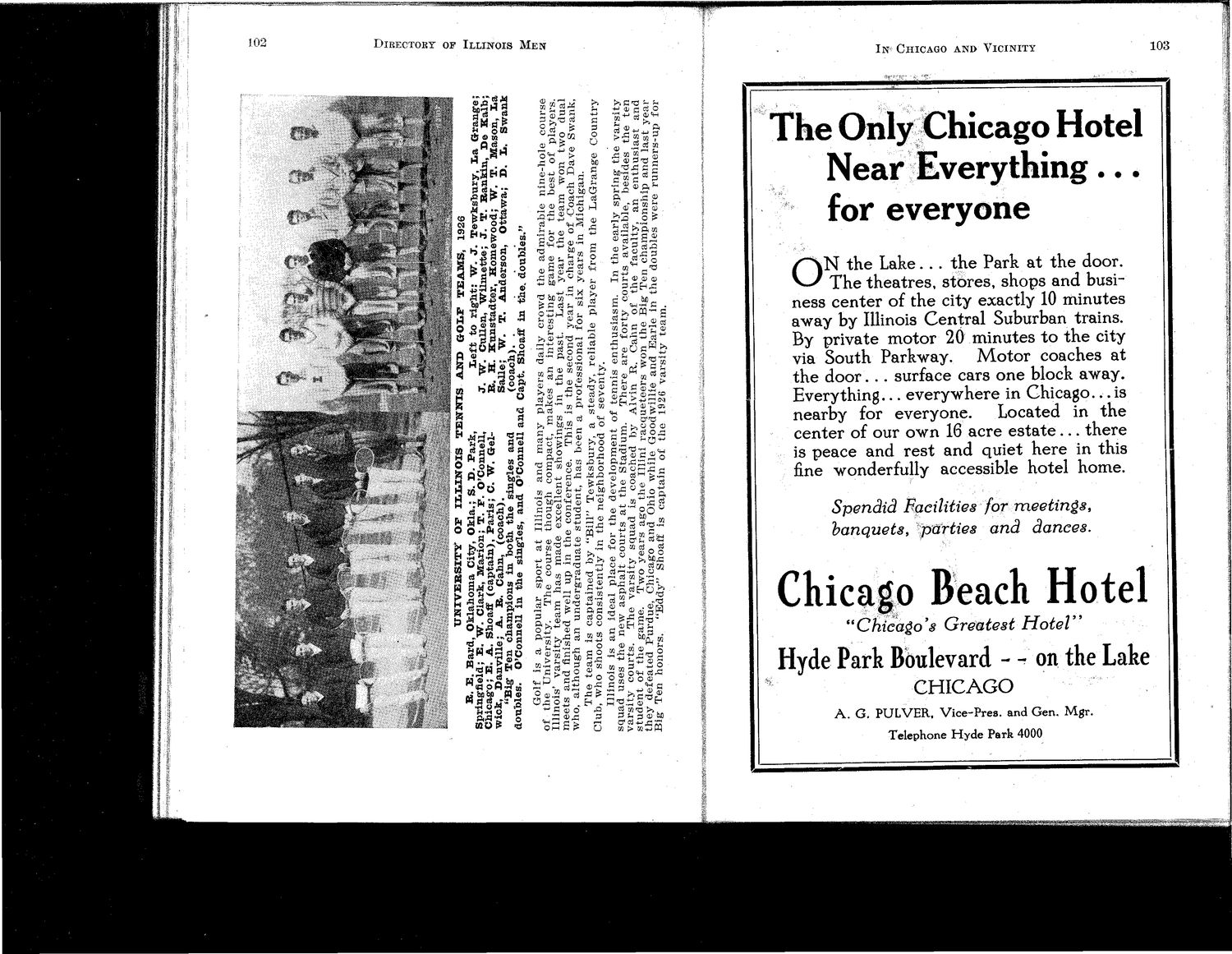 ---
EXTRACTED TEXT FROM PAGE:
*02
DIRECTORY OF I L L I N O I S M E N
I N CHICAGO AND V I C I N I T Y
103
The Only Chicago Hotel Near Everything... for everyone
the t h Park ONTcenterLake. . . citye exactlyat10the door. h e theatres, stores, shops and business of the minutes away by Illinois Central Suburban trains. By private motor 20 minutes t o t h e city via South Parkway. M o t o r coaches at the d o o r . . . surface cars one block away. Everything... everywhere in Chicago.. .is nearby for everyone. Located in t h e center of our own 16 acre e s t a t e . . . there is peace and rest and quiet here in this fine wonderfully accessible hotel home. Spendid Facilities banquets, parties for meetings, and dances.
Chicago Beach Hotel
"Chicago's Greatest Hotel"
Hyde Park Boulevard - - on the Lake
CHICAGO
A . G. PULVER, Vice-Pres. and Gen, Mgr. Telephone H y d e Park 4000