Caption: Book - Overview of University of Illinois for Chicago Alumni (1926)
This is a reduced-resolution page image for fast online browsing.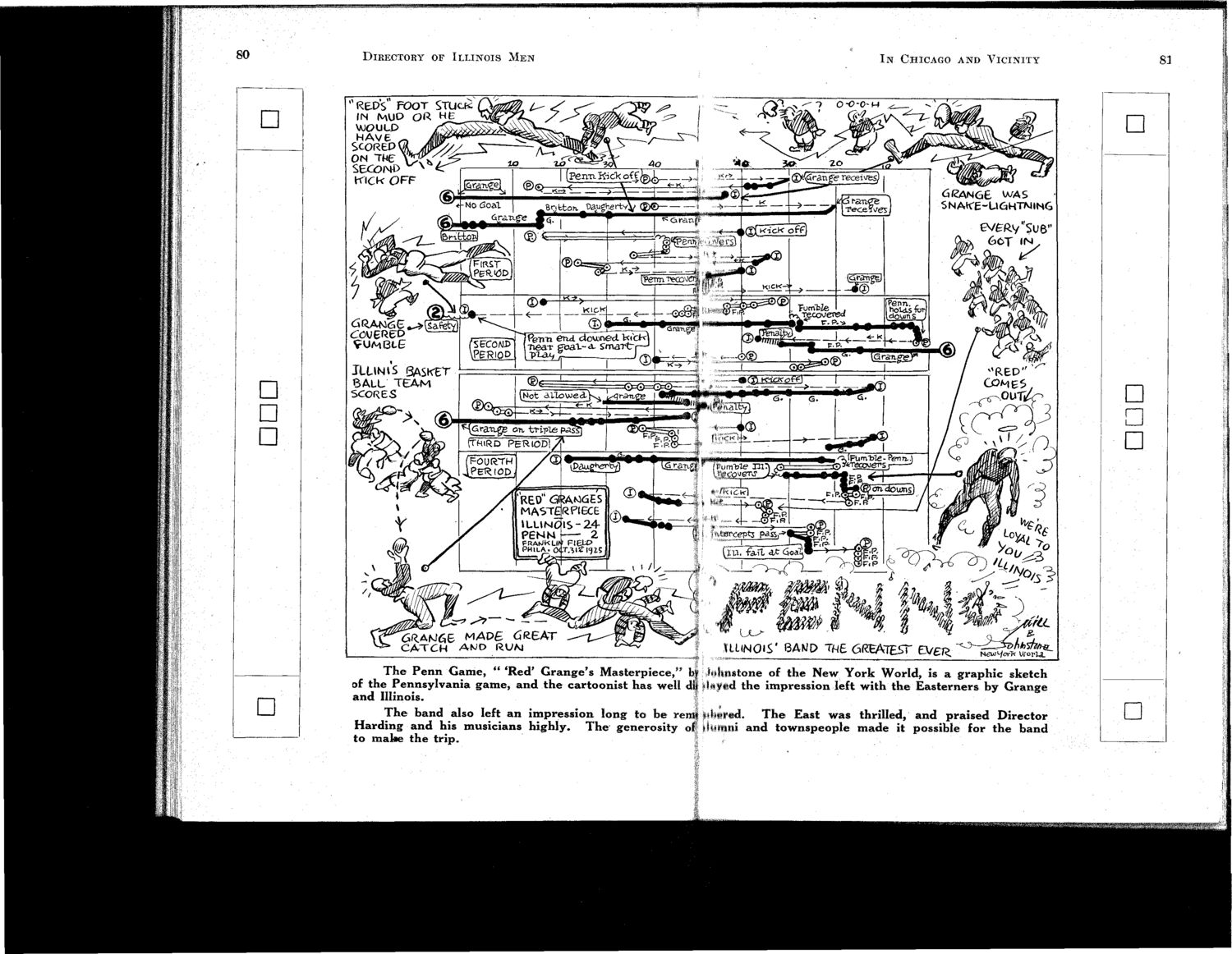 ---
EXTRACTED TEXT FROM PAGE:
DIRECTORY OF ILLINOIS M E N
I N CHICAGO AND VICINITY
81
The Penn Game, " 'Red* Grange's Masterpiece," bf of the Pennsylvania game, and the cartoonist has well dif and Illinois. The band also left an impression long to be remi Harding and his musicians highly. The generosity of to make the trip.
Ulmstone of the New York World, is a graphic sketch «l*«yrd the impression left with the Easterners by Grange *<t*prcd. The East was thrilled, and praised Director »i«*tnni and townspeople made it possible for the band