Caption: Book - Overview of University of Illinois for Chicago Alumni (1926)
This is a reduced-resolution page image for fast online browsing.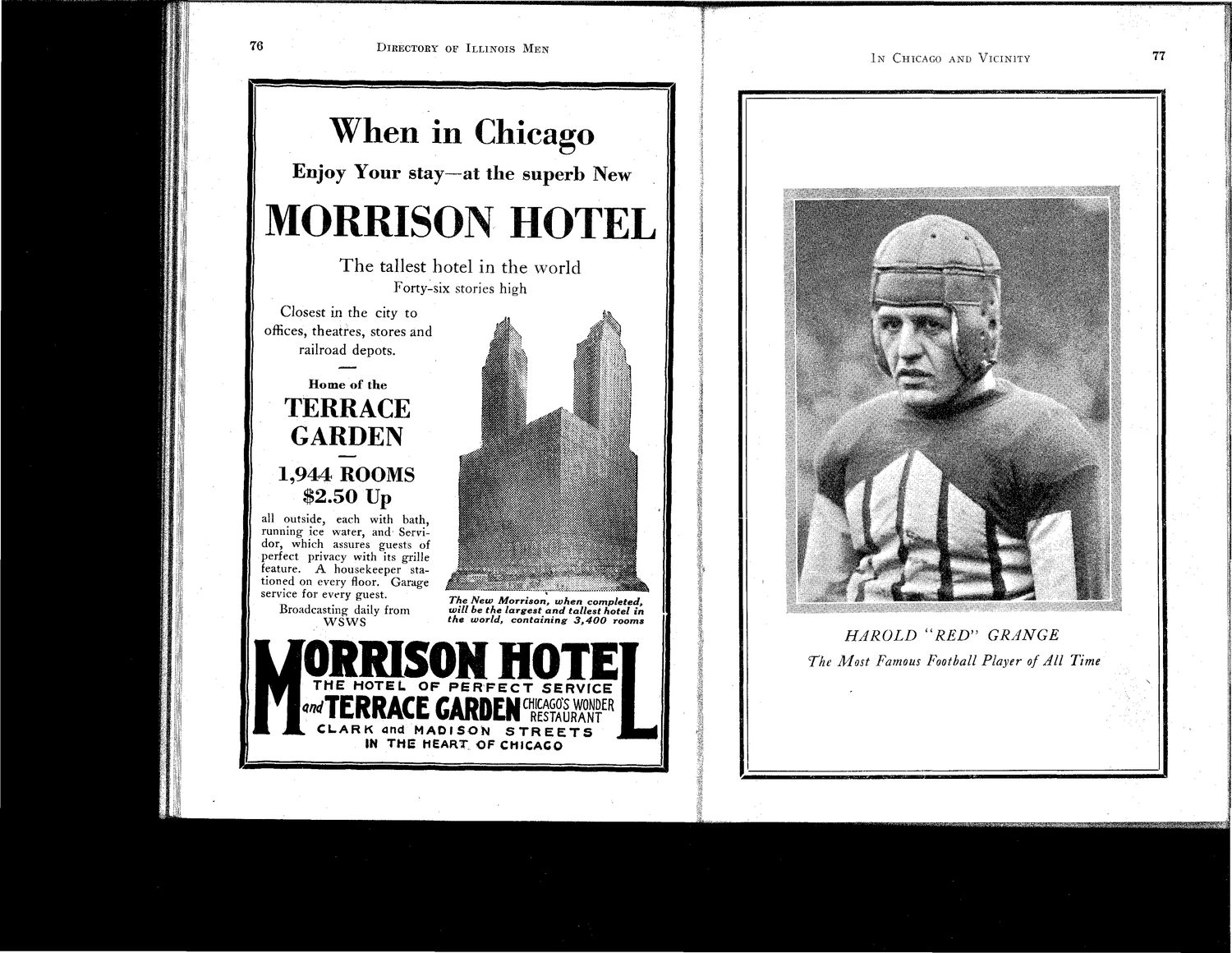 ---
EXTRACTED TEXT FROM PAGE:
76
DlRECTOKY OF ILLINOIS
MEN IN CHICAGO AND VICINITY
77
When in Chicago
Enjoy Your stay—at the superb New
MORRISON HOTEL
The tallest hotel In the world
Forty-six stones high Closest in the city to offices, theatres, stores and railroad depots.
H o m e of the
TERRACE GARDEN
1,944 ROOMS $2.50 Up
all outside, each with bath, running ice water, and Servidor, which assures guests of perfect privacy with its grille feature. A housekeeper stationed on every floor. Garage service for every guest. Broadcasting daily from
wsws
The New Morrison, when completed, will be the largest and tallest hotel in the world, containing 3,400 rooms
HAROLD
"RED"
GRANGE
ORRISON HOTET
T H E HOTEL CLARK and M A D I S O N S T R E E T S IN THE HEART OF CHICAGO
The Most Famous Football Player of All Time
TERRACE onoimsap
OF P E R F E C T SERVfCE
I
J M I
I