Caption: Booklet - Illinois Day Celebration 1917
This is a reduced-resolution page image for fast online browsing.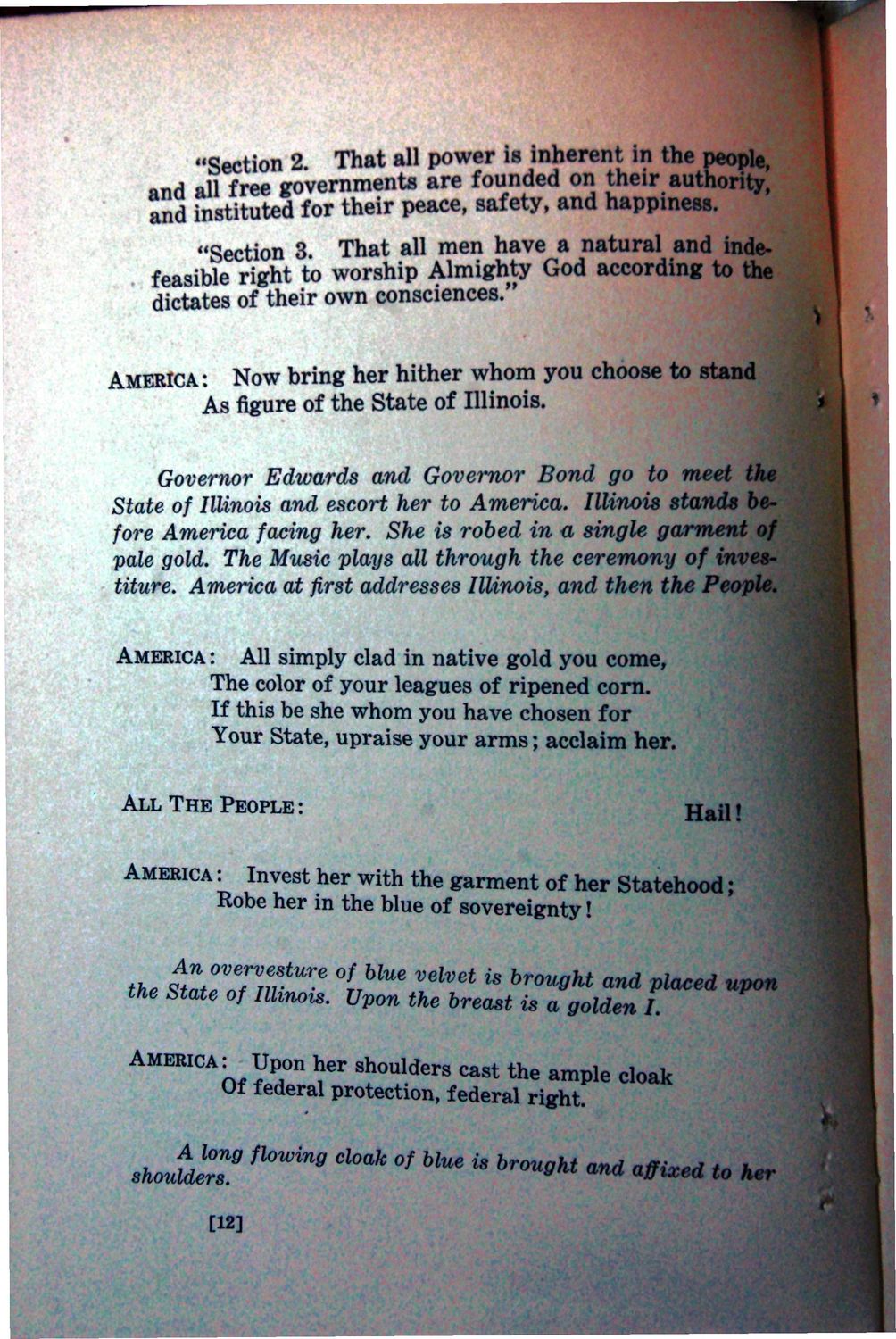 ---
EXTRACTED TEXT FROM PAGE:
happiness "Section 3. That all men have a natural and inde-
tothe
dictates
AMERICA
whom you choose to stand As figure of the State
Governor Edwards and Governor Bond go to meet the State of Illinois and escort her to America. Illinois stands before America facing her. She is robed in a single garment of pale gold. The Music plays all through the ceremony of investiture. America at first addresses Illinois, and then the People.
AMERICA :
All simply clad in native gold you come, corn. If this be she whom you have chosen for Your State, upraise your arms; acclaim Hail!
ALL THE PEOPLE :
AMERICA :
Invest her with the garment of her Statehood; Robe her in the blue of sovereignty!
the State of Illinois. Upon the breast is a golden I.
AMERICA :
Upon her shoulders cast the ample cloak Of federal protection, federal right.
Along flowing cloak of blue is brought and affixed to her shoulders.
[12]