Caption: Board of Trustees Minutes - 1896
This is a reduced-resolution page image for fast online browsing.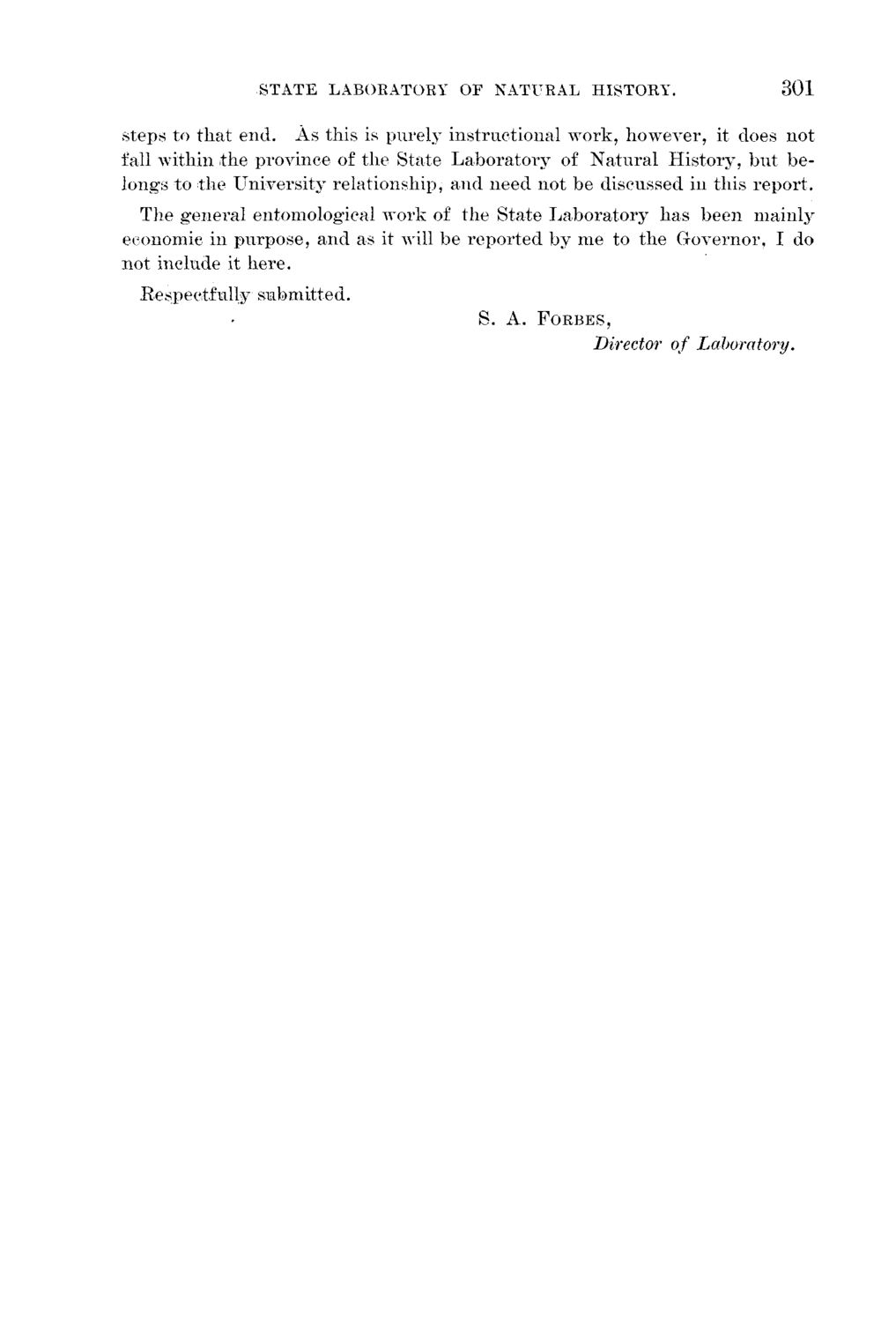 ---
EXTRACTED TEXT FROM PAGE:
STATE LABORATORY OF NATURAL HISTORY.
301
steps to that end. As this is purely instructional work, however, it does not fall within the province of the State Laboratory of Natural History, but belongs to the Lmiversity relationship, and need not be discussed in this report. The general entomological work of the State Laboratory has been mainly economie in purpose, and as it will be reported by me to the Governor, I do not include it here. Kespectfully submitted.
S. A. FORBES,
Director of Laboratory.