Caption: Board of Trustees Minutes - 1896
This is a reduced-resolution page image for fast online browsing.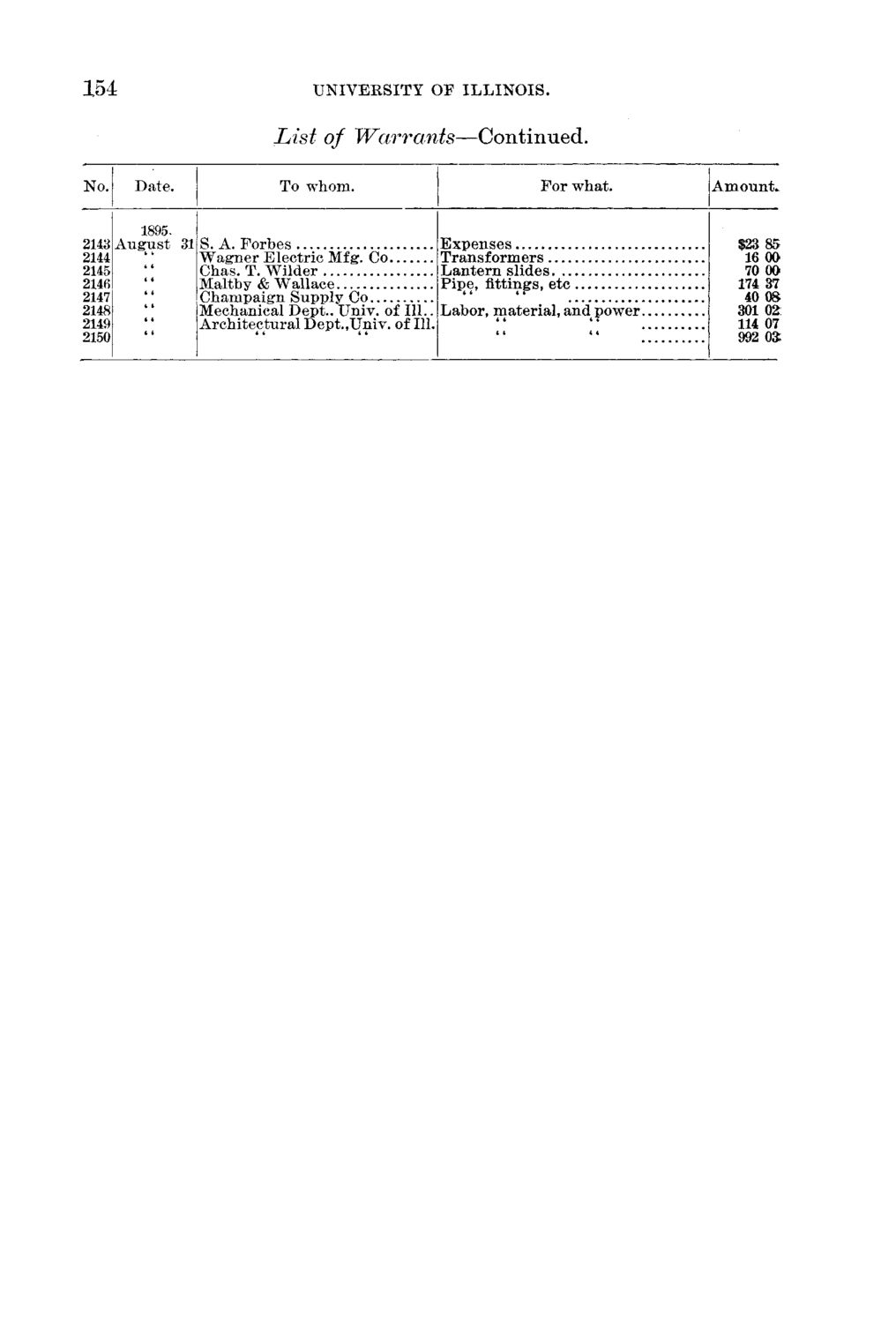 ---
EXTRACTED TEXT FROM PAGE:
154
U N I V E R S I T Y OF I L L I N O I S .
List of
No. To whom.
Warrants—Continued.
For what. Amount.
2143 A u g u s t 31 S. A. Forbes 2144 W a g n e r Electric Mfg. Co 2145 Chas. T. Wilder 2146| Maltby & Wallace 2147 Champaign Supply Co 2148! Mechanical Dept.. Univ. of 111.. 2149 Architectural Dept.,Univ. of 111 2150
Expenses Transformers L a n t e r n slides. Pipe, fittings, etc
,
Labor, material, and t power
$23 85 16 00 70 00 174 37 40 08 30102 114 07 992 0$