Caption: Board of Trustees Minutes - 1874
This is a reduced-resolution page image for fast online browsing.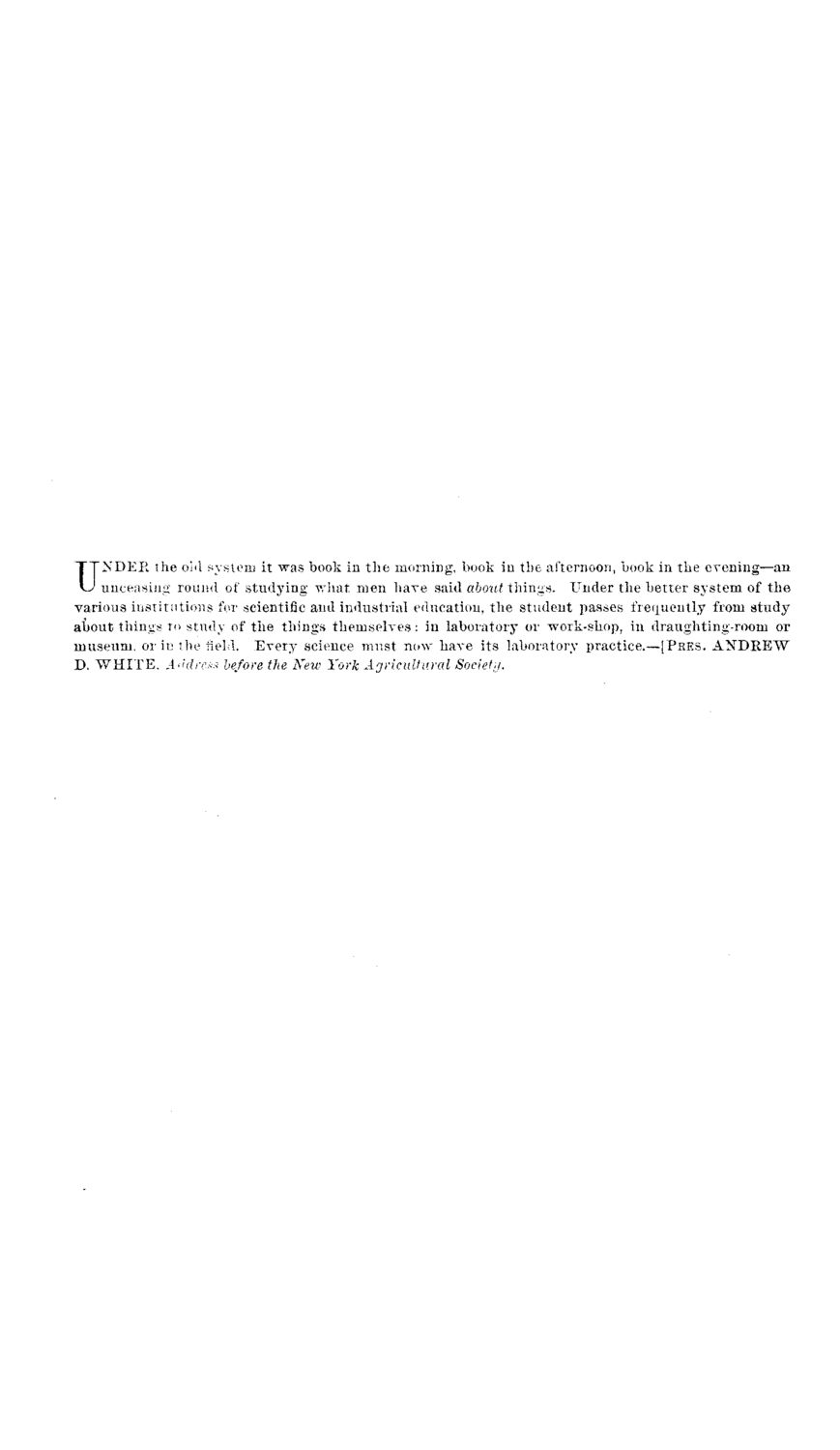 ---
EXTRACTED TEXT FROM PAGE:
NDER the old system it was book in the morning, book in the afternoon, book in the evening—an unceasing round of studying what men have said about things. Under the better system of the various institutions for scientific and industrial education, the student passes frequently from study about things to study of the things themselves: in laboratory or work-shop, in draughting-room or museum, or in the field. Every science must now have its laboratory practice.—[PRES. ANDREW D. W H I T E . A'hireis be/ore the New York Agricultural Society.
U