Caption: Board of Trustees Minutes - 1874
This is a reduced-resolution page image for fast online browsing.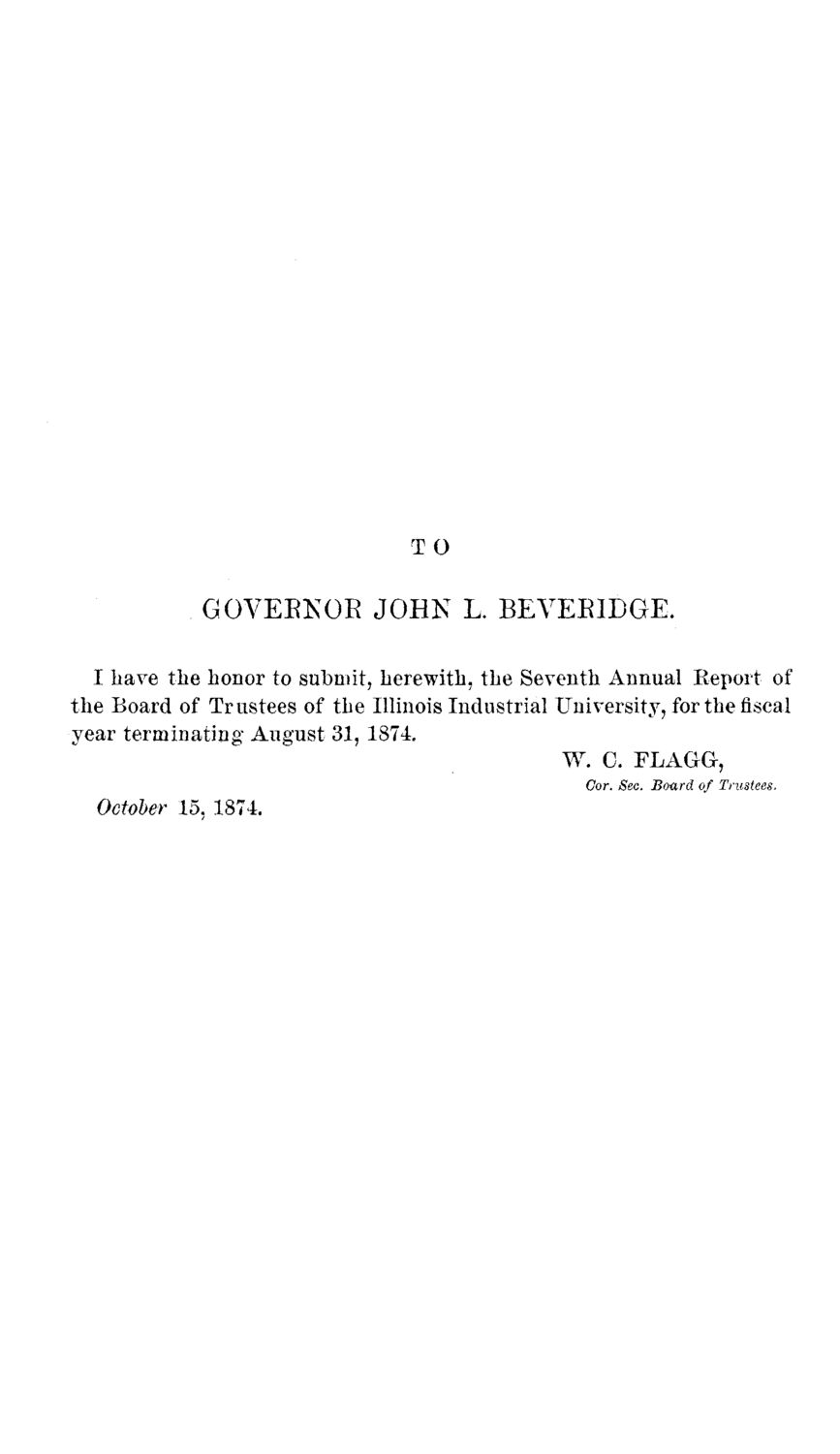 ---
EXTRACTED TEXT FROM PAGE:
TO
GOVEEKOR JOHN L. BEVEEIDGE.
I have the honor to submit, herewith, the Seventh Annual Eeport of the Board of Trustees of the Illinois Industrial University, for the fiscal year terminating August 31, 1874. W. C. FLAGG,
Cor. Sec. Board of Trustees.
October 15, 1874.