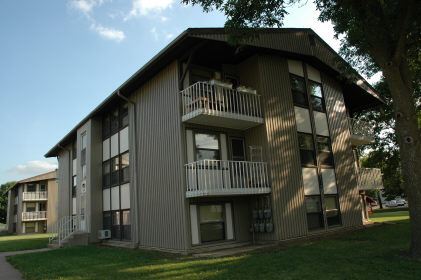 Orchard Downs
Orchard Downs was largely completed in three phases, the first units completed in 1960. The $2.1M second phase, known simply as Orchard Downs Addition, added 160 additional units. Although originally intended for married student housing, they were used as undergraduate male housing for 700 men under the direction of Calvin Sifferd for one year before being reassigned as married student housing. The final phase, Orchard South, was completed in 1968 and provided an additional 252 units. Its $2.1M price tag was largely funded by a Department of Housing and Urban Development loan.
Selected Images of the Orchard Downs
Below is a selection of images of the Orchard Downs. These images may be viewed for personal use only and may NOT be republished in any form. To use one of these images in a U of I presentation or Web or print publication, please click on the "download" link beneath each image to download the image free of charge.