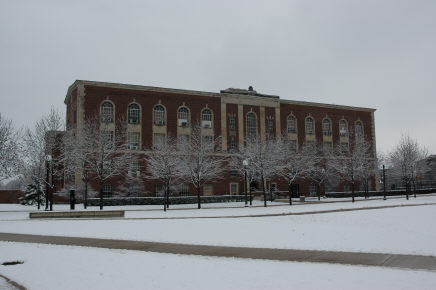 Talbot Lab
The cornerstone of the Materials Testing Laboratory was laid at 4PM on Thursday, October 25, 1928. Originally built for $437,000, it featured 81,400 square feet of space. The building was finally dedicated on May, 2, 1930 and was rededicated on Thursday, April 21, 1938, in honor of Arthur Newell Talbot. By 1935 it housed a testing machine capable of exerting 3,000,000 pounds of pressure.
Selected Images of Talbot Lab
Below is a selection of images of Talbot Lab. These images may be viewed for personal use only and may NOT be republished in any form. To use one of these images in a U of I presentation or Web or print publication, please click on the "download" link beneath each image to download the image free of charge.