Caption: Book - Mining Engineering Overview (1913)
This is a reduced-resolution page image for fast online browsing.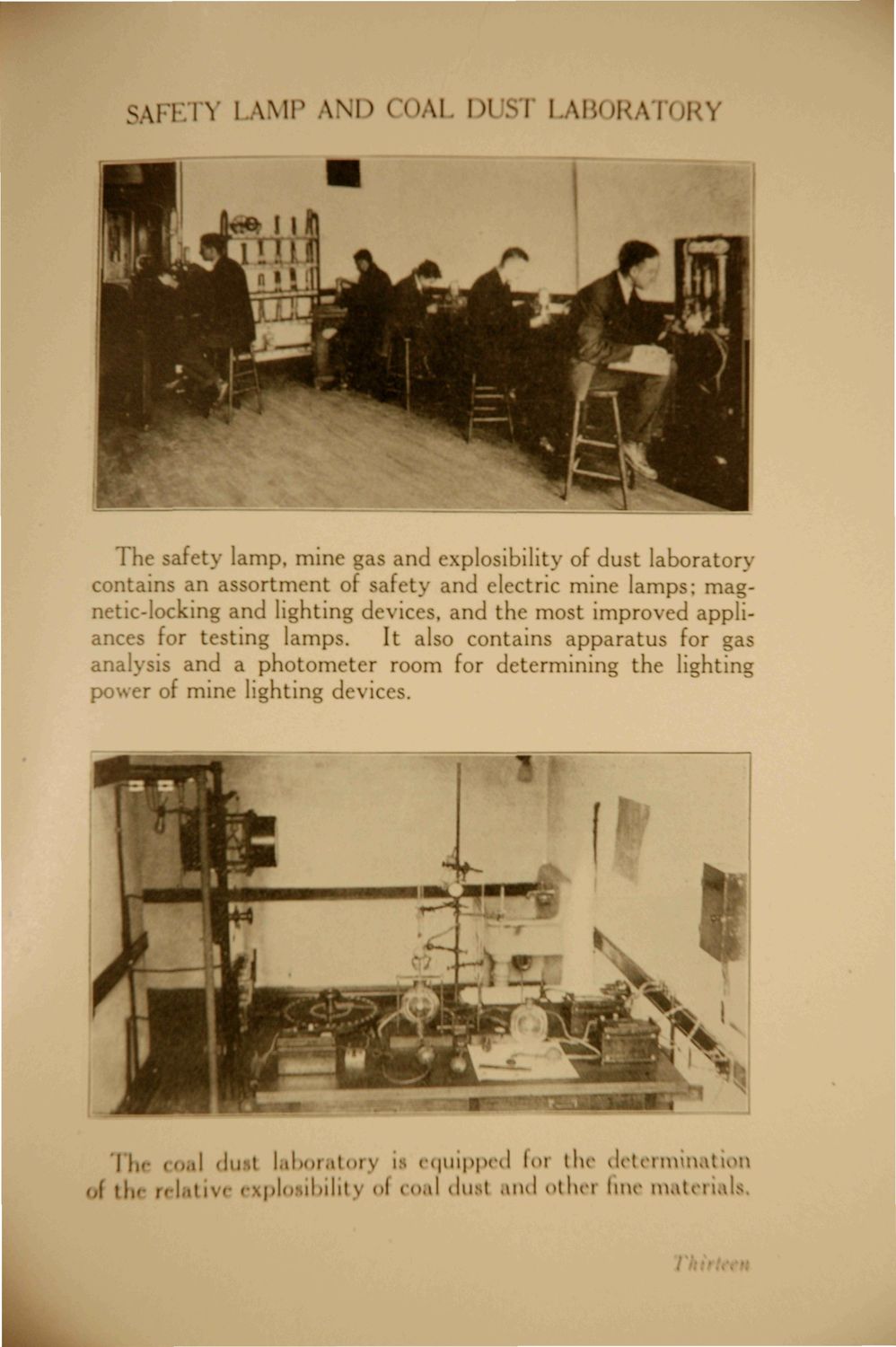 ---
EXTRACTED TEXT FROM PAGE:
SAM n
I AMI' AND I I d
)U51 LABORATORY
Th< safety lamp, mine gas and explosibility of dust laboratory ontains an a lortment ot iel ncl electric mine lamps: magnetic-locking and lighting devic sf and the most improved applian< s for t iting lamps. It also contains apparatus for gas analysis and a photometer room for determining the lighting r po of mine hghtim devil
I |, r of t|,, r
(d
du
!
ti
laborator\ is |uipp< I foi the determination il'ili' < l coal dual and othei line mal rials >