Caption: Booklet - Illinois Day Celebration 1917
This is a reduced-resolution page image for fast online browsing.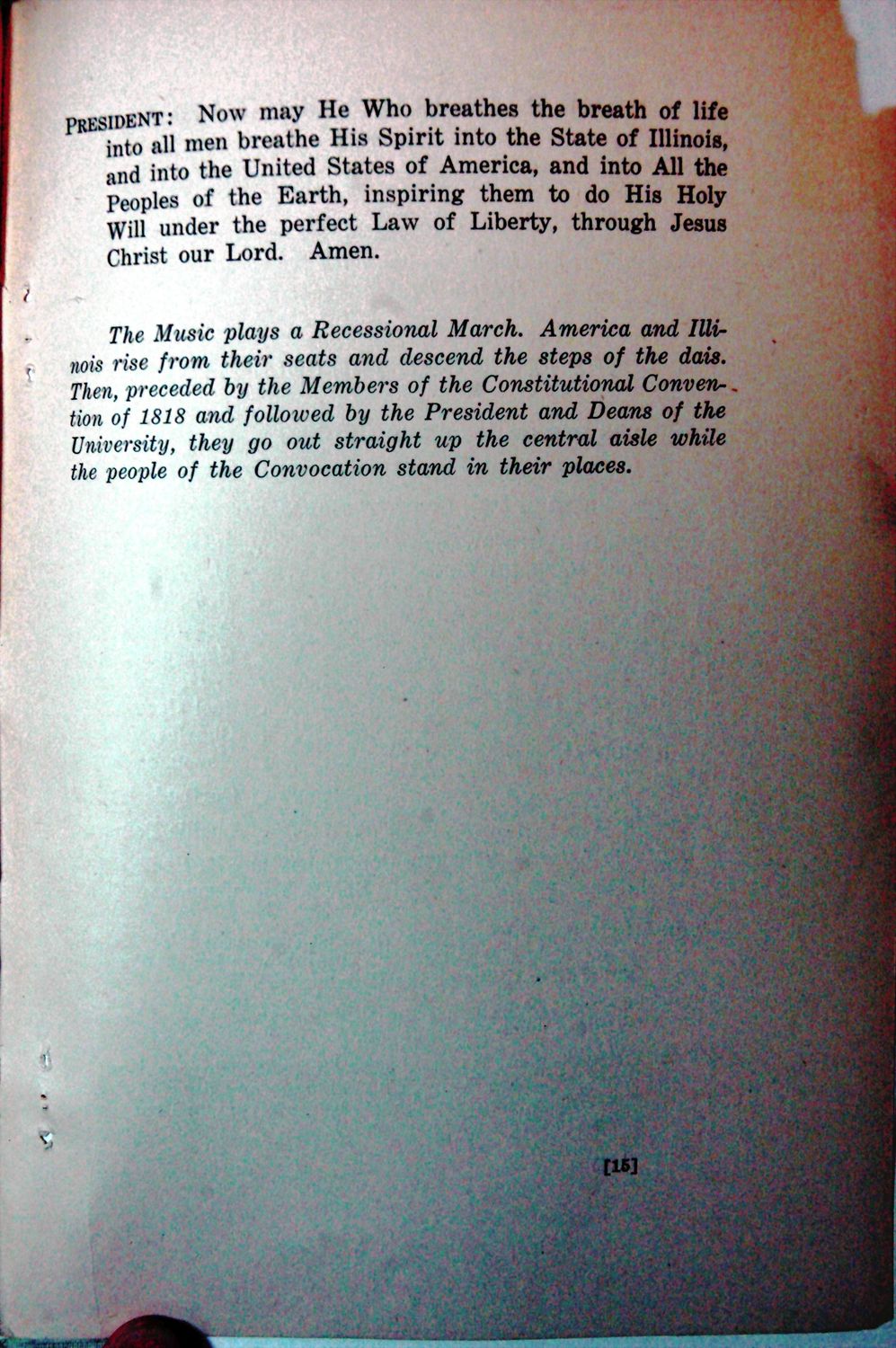 ---
EXTRACTED TEXT FROM PAGE:
PRESIDENT:
may He Who breathes the breath of life into all men breathe His Spirit into the State of Illinois, and into the United States of America, and into All the Peoples of the Earth, inspiring them to do His Holy Will under the perfect Law of Liberty, through Jesus Christ our Lord. Amen.
NOW
The Music plays a Recessional March. America and Illinois rise from their seats and descend the steps of the dais. Then, preceded by the Members of the Constitutional Convention of 1818 and followed by the President and Deans of the University, they go out straight up the central aisle while the people of the Convocation stand in their places.
tm