Caption: Dedication - Ag Building
This is a reduced-resolution page image for fast online browsing.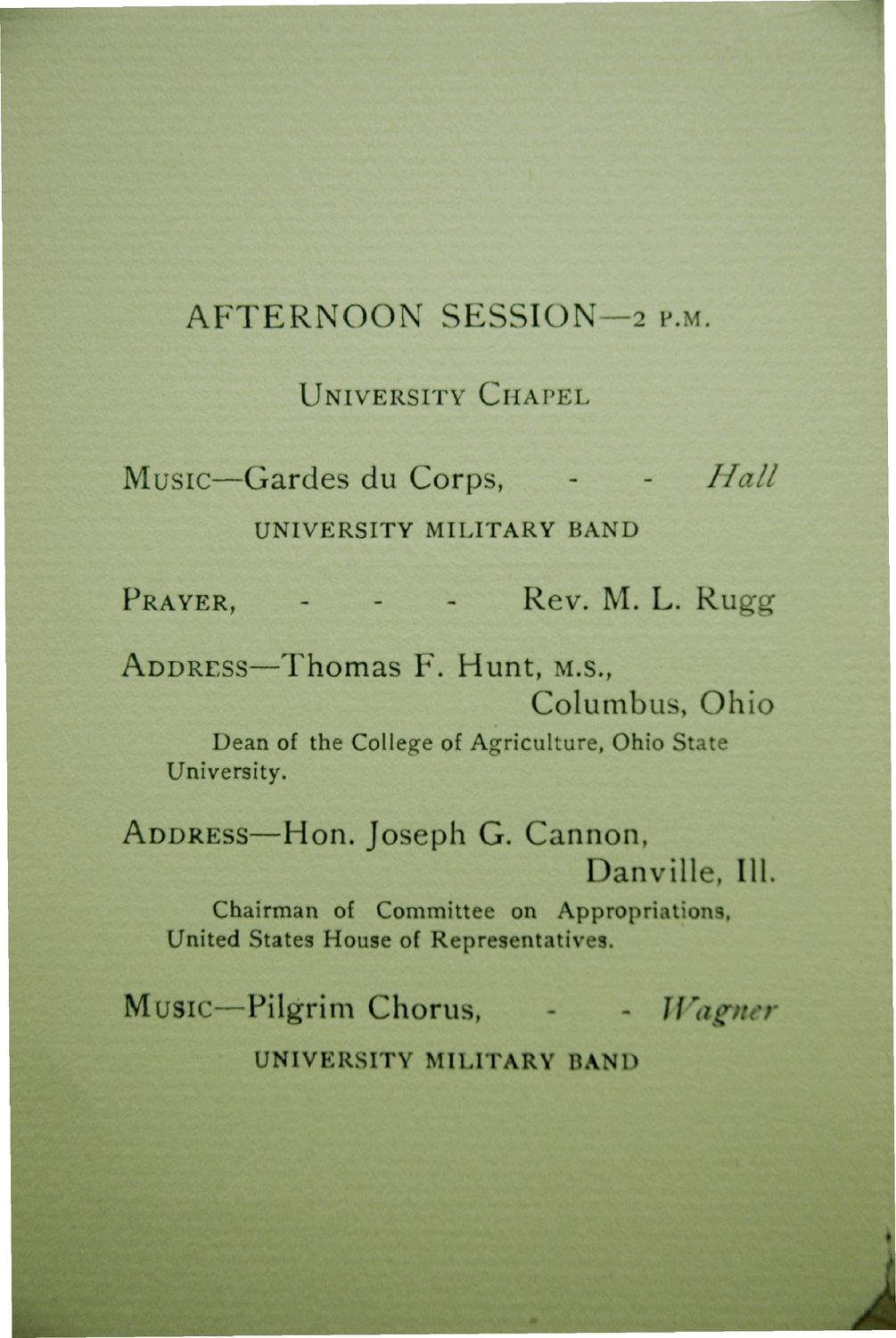 ---
EXTRACTED TEXT FROM PAGE:
AFTERNOON SESSION--2 P.M.
UNIVERSITY CHAPEL
MUSIC—Gardes du Corps,
-
-
Hall
UNIVERSITY MILITARY BAND PRAYER,
-
-
-
Rev. M. L. Rugg Columbus, Ohio
ADDRESS—Thomas F. Hunt, M.S.,
Dean of the College of Agriculture, Ohio State University.
ADDRESS—Hon. Joseph G. Cannon,
I
> Danville, III. ;
Chairman of Committee on Appropriations, United States House of Representatives.
Music—Pilgrim Chorus,
-
-
Wagner
UNIVERSITY MILITARY BAND