Caption: Board of Trustees Minutes - 1992
This is a reduced-resolution page image for fast online browsing.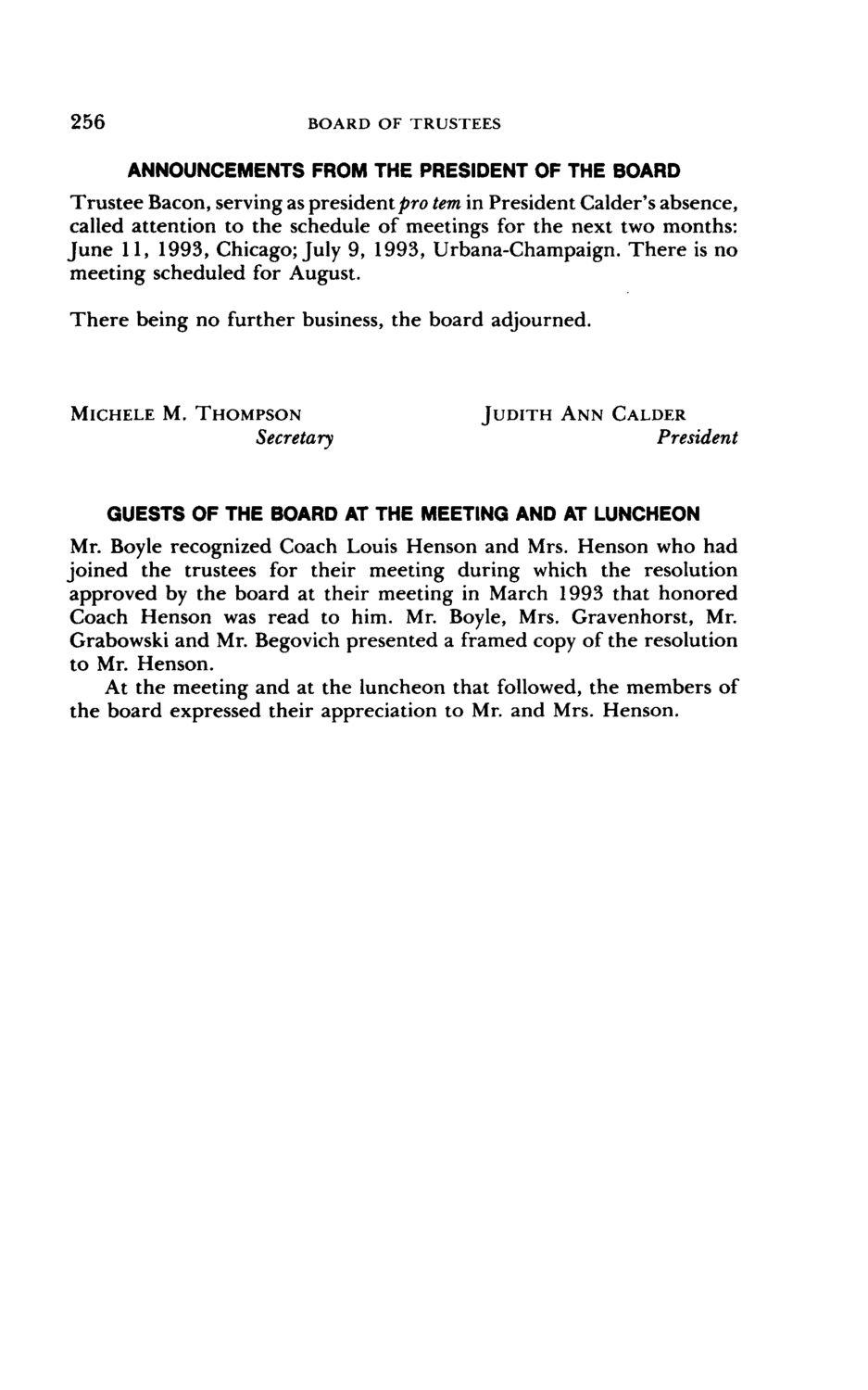 ---
EXTRACTED TEXT FROM PAGE:
256
B O A R D OF T R U S T E E S
ANNOUNCEMENTS FROM THE PRESIDENT OF THE BOARD
Trustee Bacon, serving as president pro tern in President Calder's absence, called attention to the schedule of meetings for the next two months: June 11, 1993, Chicago; July 9, 1993, Urbana-Champaign. There is no meeting scheduled for August. There being no further business, the board adjourned.
MICHELE M. THOMPSON
JUDITH A N N CALDER
Secretary
President
GUESTS OF THE BOARD AT THE MEETING AND AT LUNCHEON
Mr. Boyle recognized Coach Louis Henson and Mrs. Henson who had joined the trustees for their meeting during which the resolution approved by the board at their meeting in March 1993 that honored Coach Henson was read to him. Mr. Boyle, Mrs. Gravenhorst, Mr. Grabowski and Mr. Begovich presented a framed copy of the resolution to Mr. Henson. At the meeting and at the luncheon that followed, the members of the board expressed their appreciation to Mr. and Mrs. Henson.