Caption: Board of Trustees Minutes - 1910
This is a reduced-resolution page image for fast online browsing.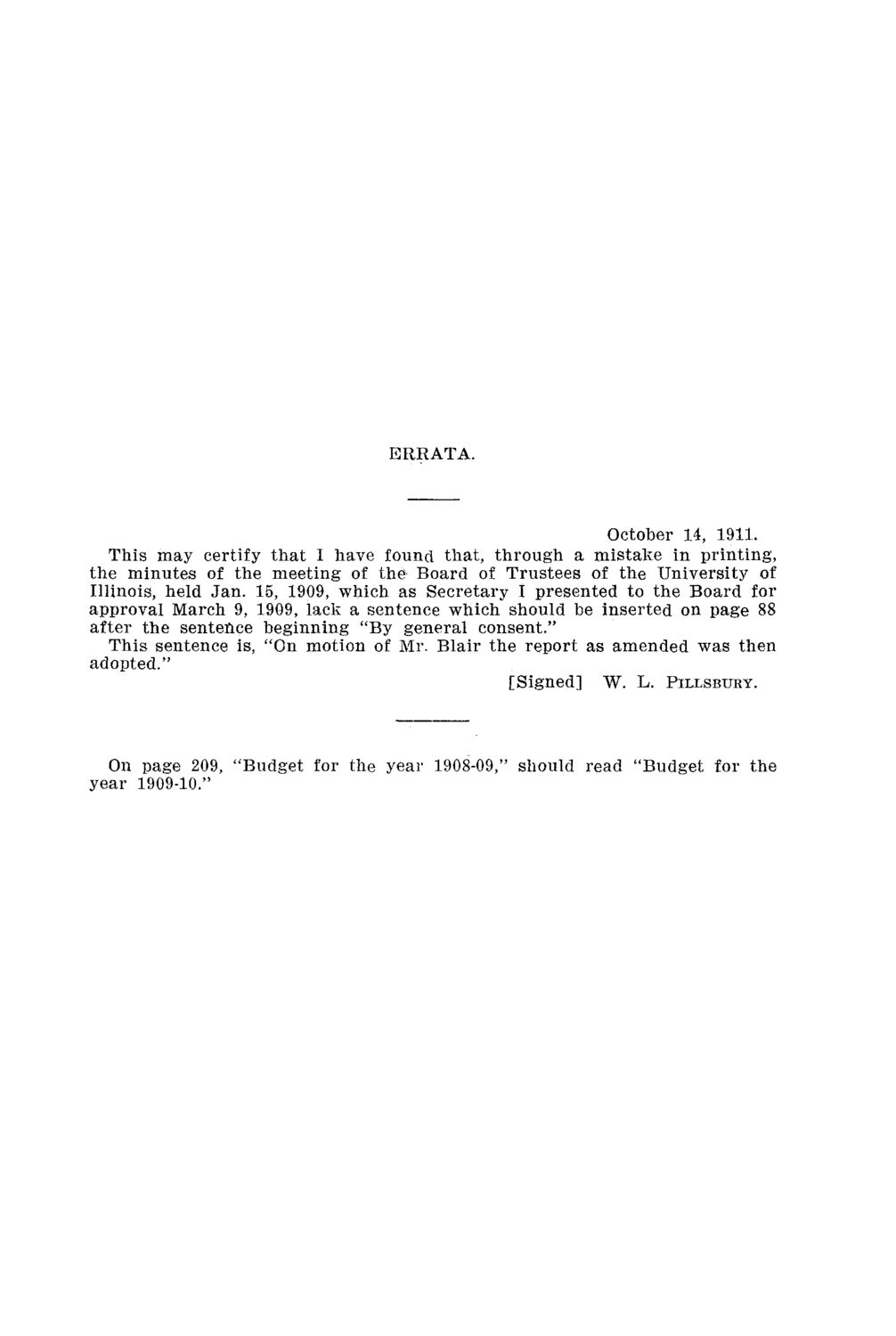 ---
EXTRACTED TEXT FROM PAGE:
ERRATA.
October 14, 1911. This may certify t h a t I have found that, t h r o u g h a m i s t a k e in printing, the m i n u t e s of the meeting of the: Board of T r u s t e e s of the University of Illinois, held J a n . 15, 1909, which as Secretary I presented to the Board for approval March 9, 1909, lack a sentence which should be inserted on page 88 after t h e sentence beginning "By general consent." T h i s sentence is, "On motion of Mr. Blair the report as amended was then adopted/'
[Signed] W. L. PIIXSBURY.
On page 209, "Budget for the year 1908-09," should read "Budget for the year 1909-10."