Caption: Board of Trustees Minutes - 1904
This is a reduced-resolution page image for fast online browsing.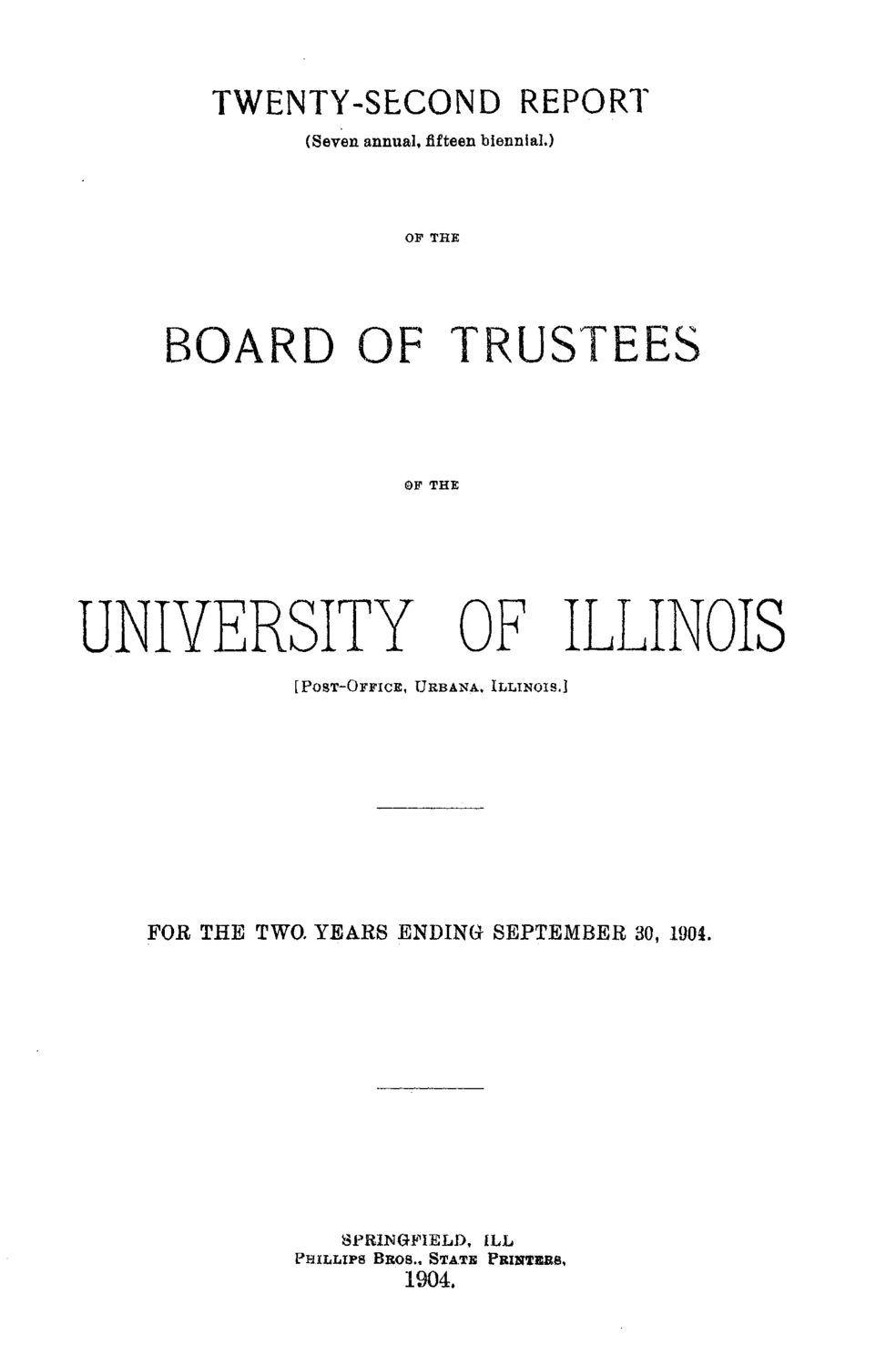 ---
EXTRACTED TEXT FROM PAGE:
TWENTY-SECOND REPORT
(Seven annual, fifteen biennial.)
OF THE
BOARD OF TRUSTEES
0 F THE
UNIVERSITY OF ILLINOIS
[POST-OFFICE, URBANA, ILLINOIS.]
FOE THE TWO. YEARS ENDING SEPTEMBER 30, 1904.
SPRINGFIELD, ILL
PHILLIPS BROS., STATU PRINTERS,
1904.