Caption: Board of Trustees Minutes - 1888
This is a reduced-resolution page image for fast online browsing.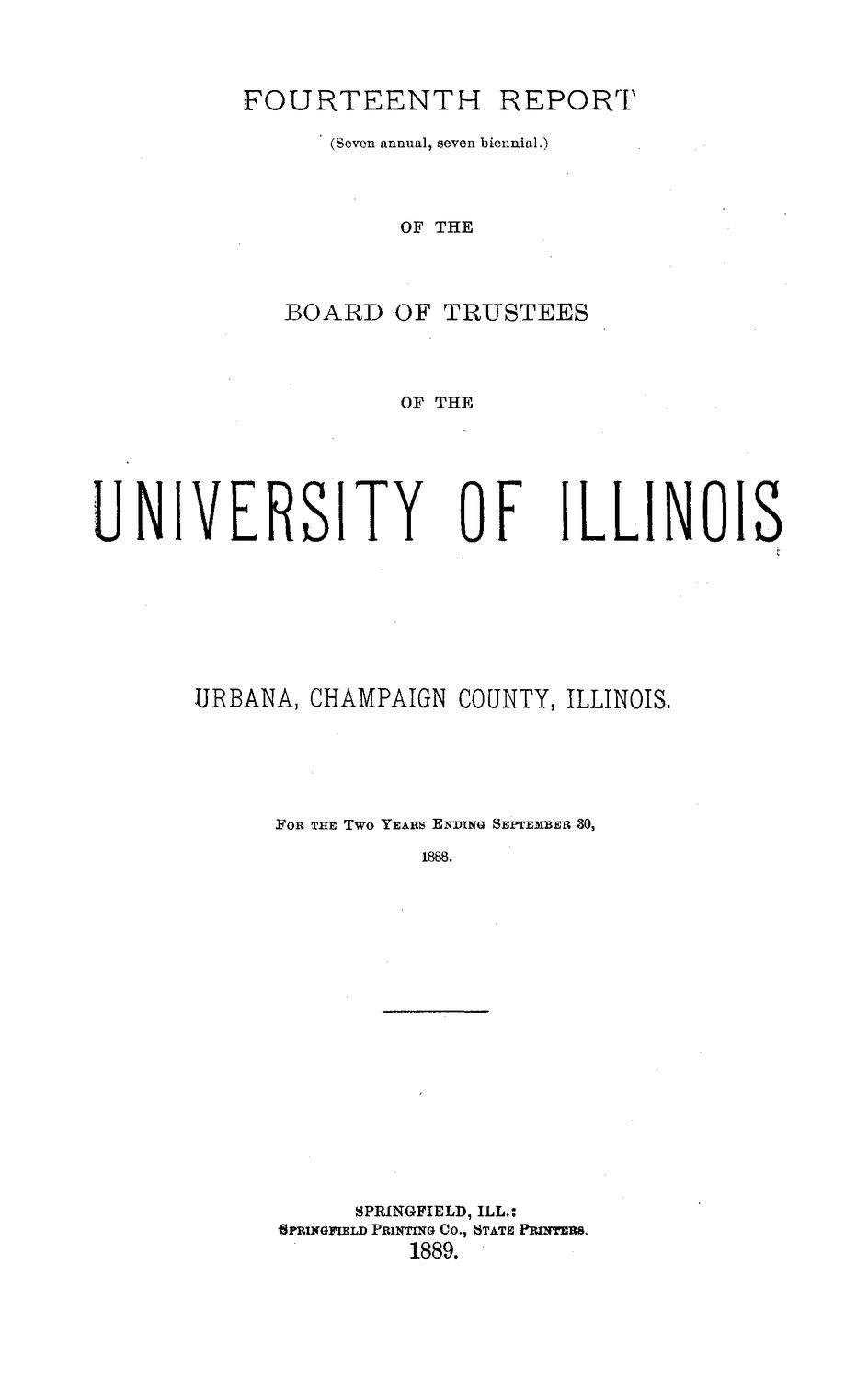 ---
EXTRACTED TEXT FROM PAGE:
F O U R T E E N T H REPORT
(Seven annual, seven biennial.)
OF T H E
B O A R D OF T R U S T E E S
OF T H E
UNIVERSITY OF ILLINOIS
URBANA, CHAMPAIGN COUNTY, ILLINOIS.
FOR
THE TWO YEARS ENDING SEPTEMBER i
SPRINGFIELD, ILL.:
•SPRINGFIELD PRINTING CO., STATE PRINTERS,
1889.