Caption: Board of Trustees Minutes - 1871
This is a reduced-resolution page image for fast online browsing.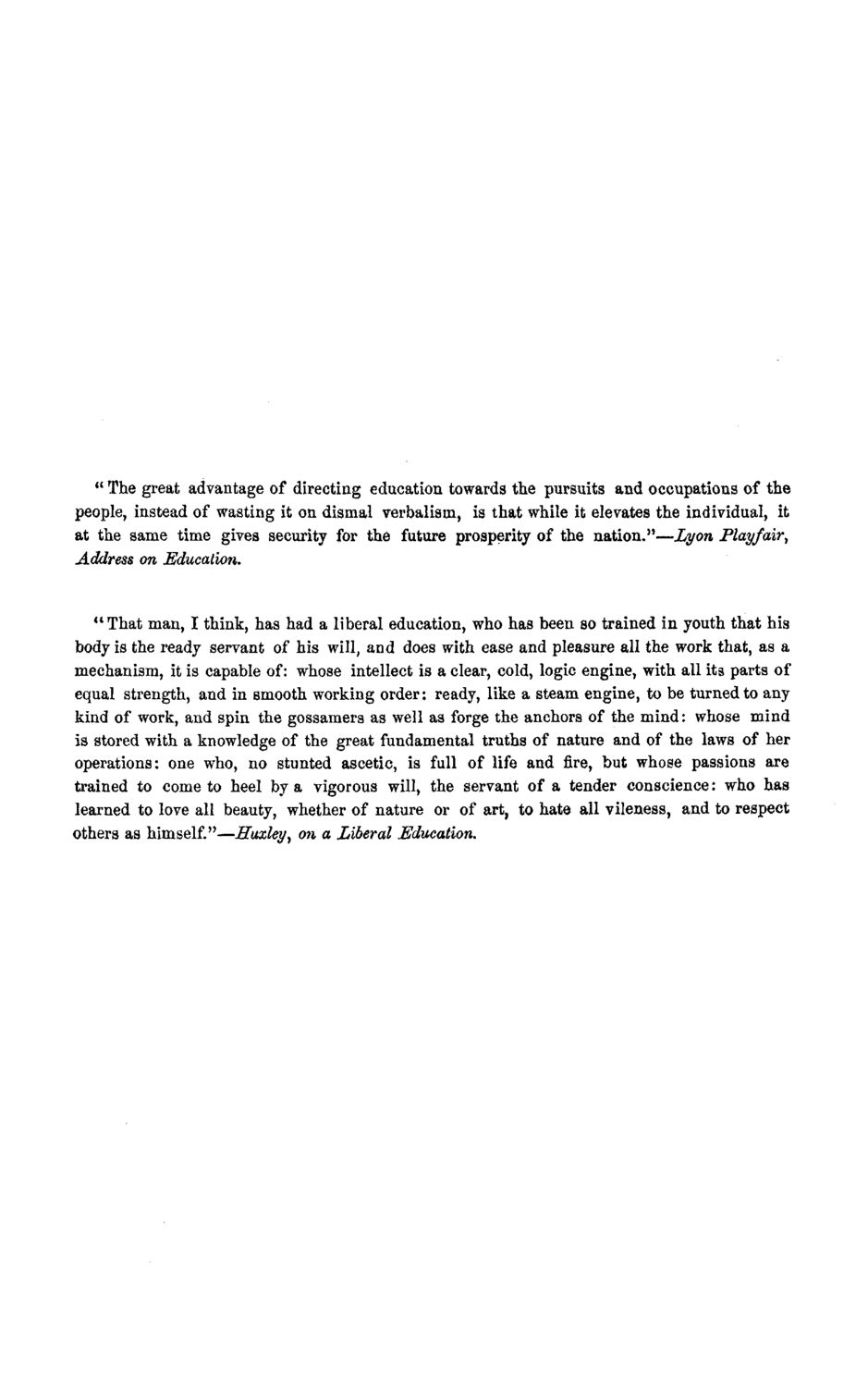 ---
EXTRACTED TEXT FROM PAGE:
" The great advantage of directing education towards the pursuits and occupations of the people, instead of wasting it on dismal verbalism, is that while it elevates the individual, it at the same time gives security for the future prosperity of the nation."—Lyon Playfair> Address on Education.
"That man, I think, has had a liberal education, who has been so trained in youth that his body is the ready servant of his will, and does with ease and pleasure all the work that, as a mechanism, it is capable of: whose intellect is a clear, cold, logic engine, with all its parts of equal strength, and in smooth working order: ready, like a steam engine, to be turned to any kind of work, and spin the gossamers as well as forge the anchors of the mind: whose mind is stored with a knowledge of the great fundamental truths of nature and of the laws of her operations: one who, no stunted ascetic, is full of life and fire, but whose passions are trained to come to heel by a vigorous will, the servant of a tender conscience: who has learned to love all beauty, whether of nature or of art, to hate all vileness, and to respect others as himself."—Huxley, on a Liberal Education.