Caption: Board of Trustees Minutes - 1868
This is a reduced-resolution page image for fast online browsing.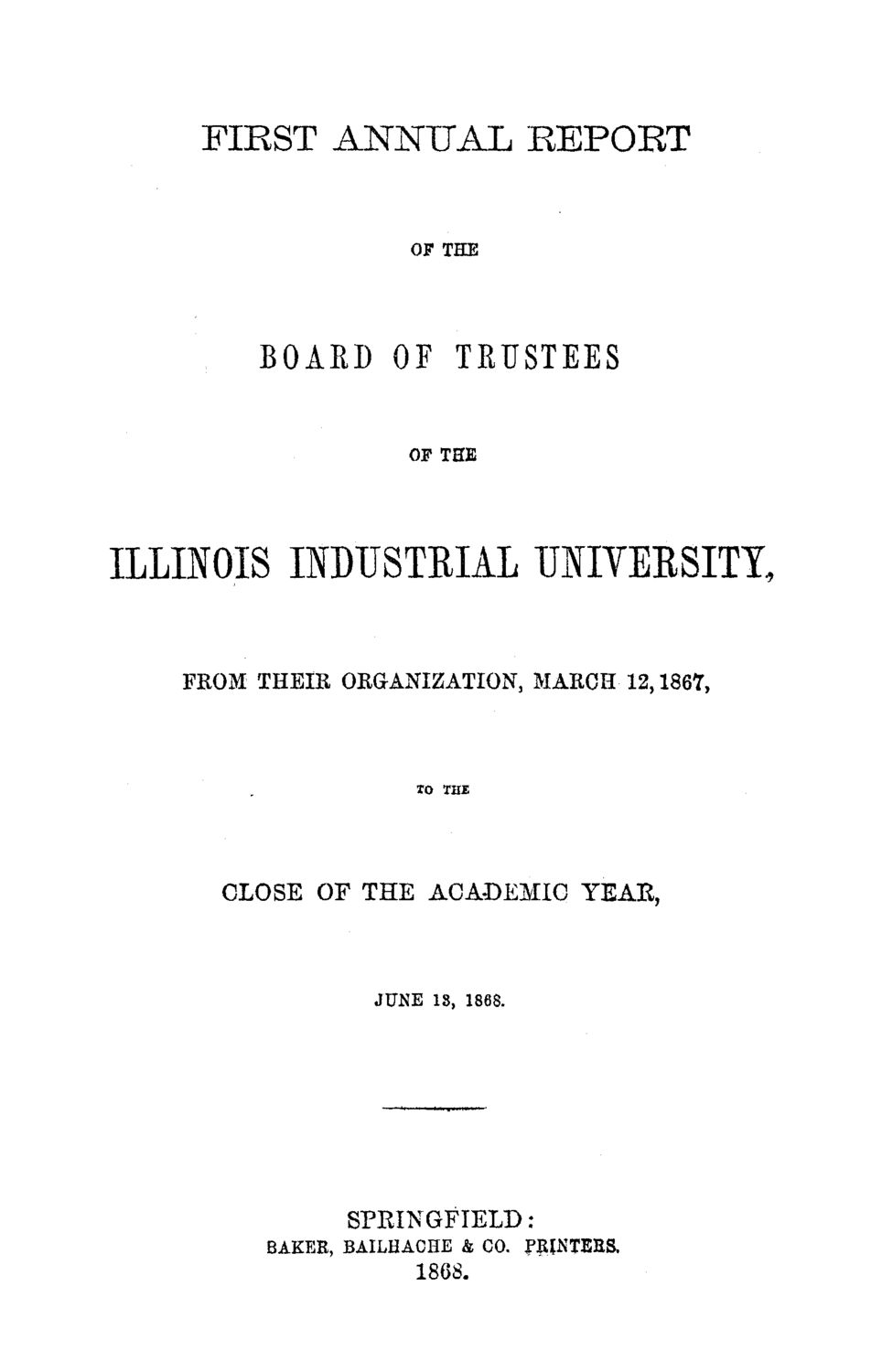 ---
EXTRACTED TEXT FROM PAGE:
FIRST ANNUAL REPORT
OF THE
BOARD OF TRUSTEES
OF THE
ILLINOIS INDUSTRIAL UNIYEESITI,
FROM THEIR ORGANIZATION, MARCH 12,1867,
CLOSE OF THE ACADEMIC YEAR,
JUNE 18, 1868.
SPRINGFIELD:
BAKEE, BAILHACHE & CO. PRINTEBS.
1868.