Caption: Dedication - Beckman Institute
This is a reduced-resolution page image for fast online browsing.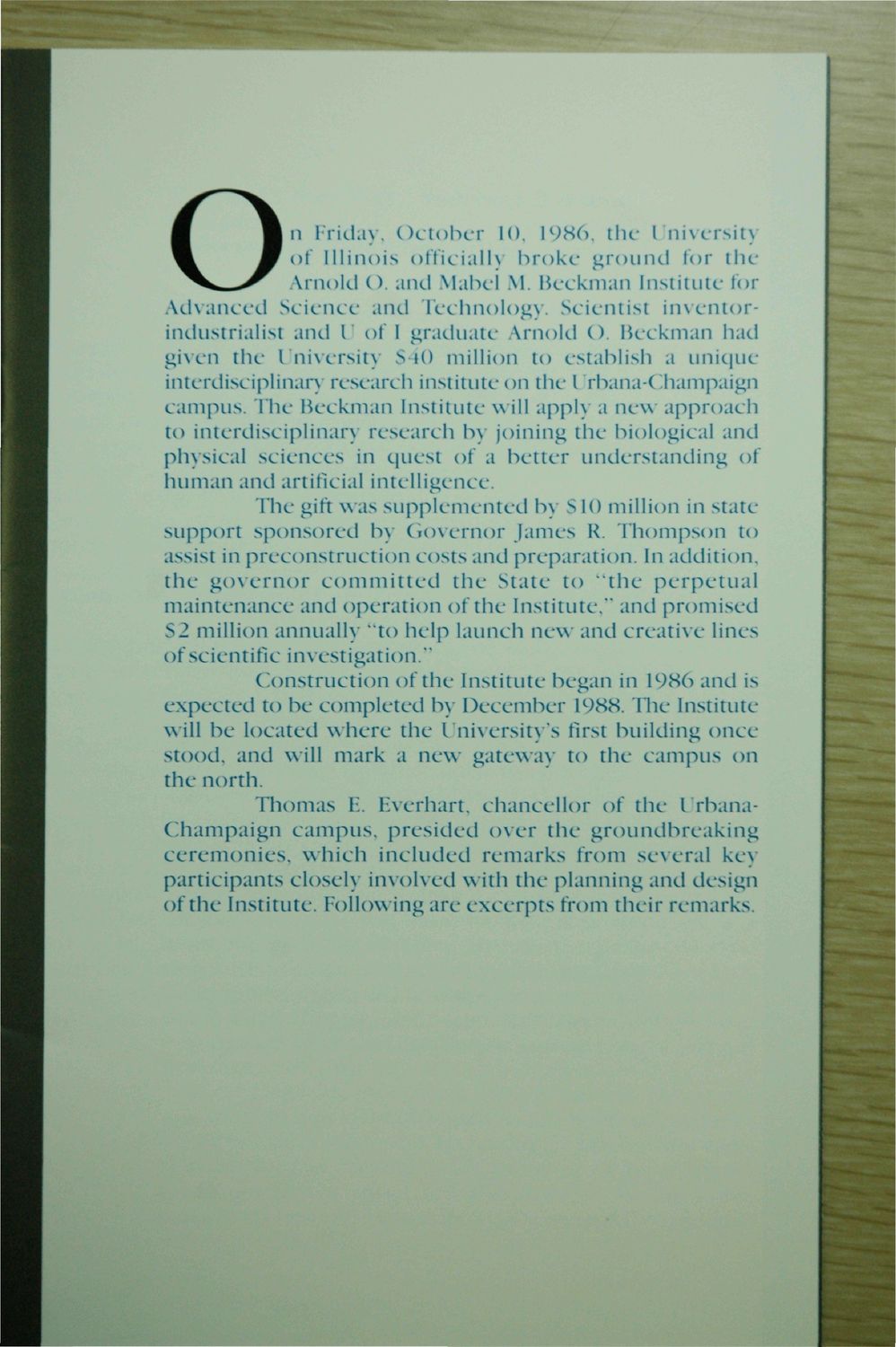 ---
EXTRACTED TEXT FROM PAGE:
n Friday, October 10, 1986, the University of Illinois officially broke ground for the Arnold O. and Mabel M. Beckman Institute for Advanced Science and Technology. Scientist inventorindustrialist and U of I graduate Arnold O. Beckman had given the University S40 million to establish a unique interdisciplinary research institute on the Urbana-Champaign campus. The Beckman Institute will apply a new approach to interdisciplinary research by joining the biological and physical sciences in quest of a better understanding of human and artificial intelligence. The gift was supplemented by S10 million in state support sponsored by Governor James R. Thompson to assist in preconstruction costs and preparation. In addition, the governor committed the State to "the perpetual maintenance and operation of the Institute," and promised S2 million annually "to help launch new and creative lines of scientific investigation." Construction of the Institute began in 1986 and is expected to be completed by December 1988. The Institute will be located where the University's first building once stood, and will mark a new gateway to the campus on the north. Thomas E. Everhart, chancellor of the UrbanaChampaign campus, presided over the groundbreaking ceremonies, which included remarks from several key participants closely involved with the planning and design of the Institute. Following are excerpts from their remarks.
O