Phantasm: Campus 3D
We are currently in the process of integrating Geographic Information System (GIS) technology into Phantasm to make it spatially aware. This will allow you to request images by specifying a location or region of campus, rather than just typing in a building's name. As part of this integration we are creating a 3D selection map of campus. You can see some sample screen captures below. Keep checking back for updates to this exciting addition to the UIHistories site!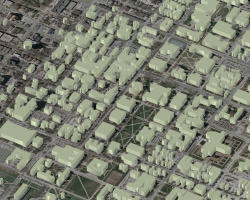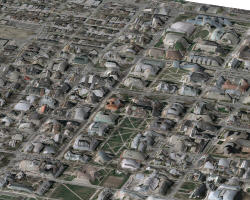 VRML Virtual Campus Flythrough
Coming soon, use your browser to fly through a virtual model of campus! You'll need a VRML viewer plugin to view this model if your browser doesn't already come with one.